Nephi famously declared:
"5 Yea, and my soul delighteth in the words of Isaiah, for I came out from Jerusalem, and mine eyes hath beheld the things of the Jews, and I know that the Jews do understand the things of the prophets, and there is none other people that understand the things which were spoken unto the Jews like unto them, save it be that they are taught after the manner of the things of the Jews.
6 But behold, I, Nephi, have not taught my children after the manner of the Jews; but behold, I, of myself, have dwelt at Jerusalem, wherefore I know concerning the regions round about; and I have made mention unto my children concerning the judgments of God, which hath come to pass among the Jews, unto my children, according to all that which Isaiah hath spoken, and I do not write them." (2 Nephi 25:5-6, emphasis added)
What can we do to "know concerning the regions round about" Jerusalem where Isaiah and Nephi lived?
Check out this free scripture map tool designed and developed by Steve Liddle and me with the help of some BYU Information Systems students.
With this tool you can choose any chapter in the Old or New Testament and see the geographical locations mentioned in that chapter highlighted on a Google map.
Simply click here and start exploring Isaiah's geography!
Check out this free tool to understand Isaiah's geography and in the comments let me know what you discover!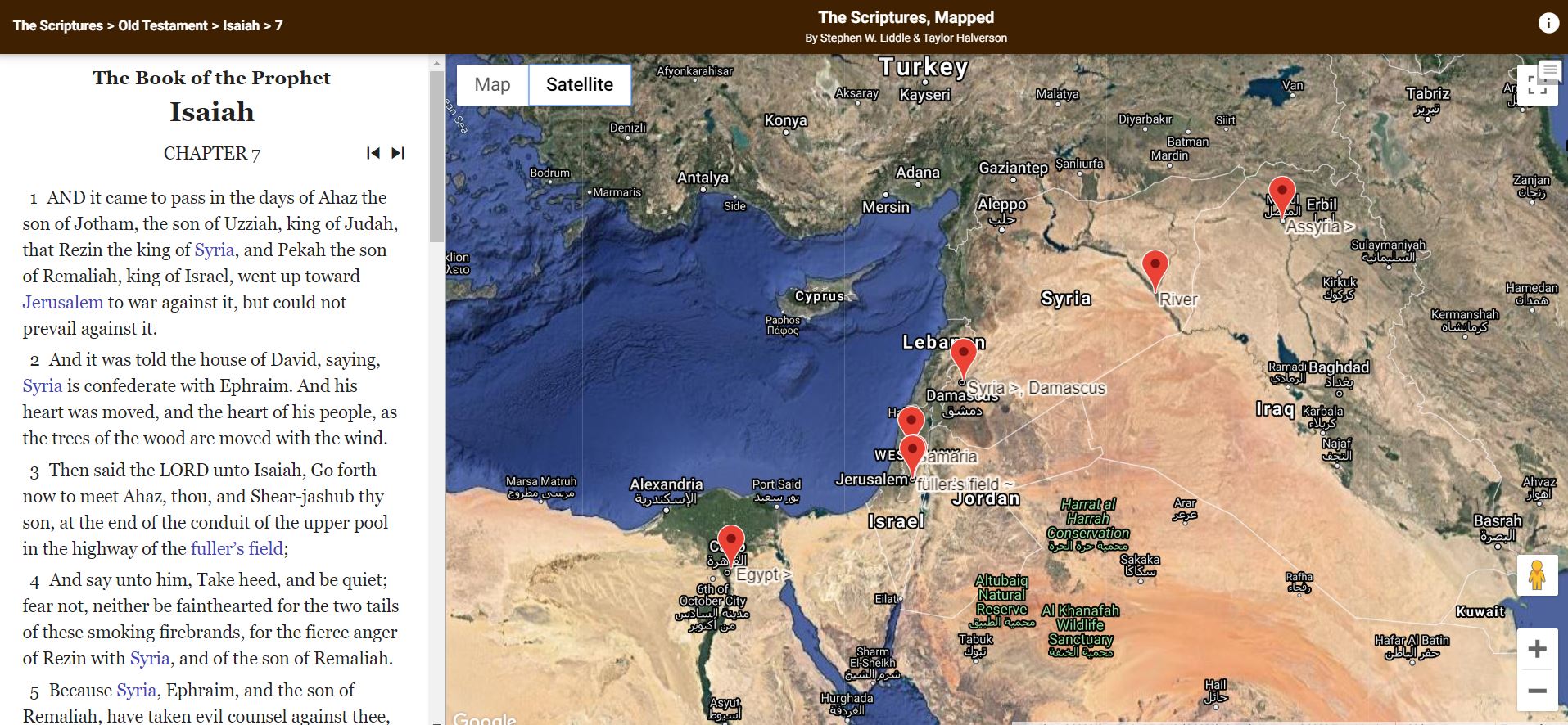 More from Taylor Halverson
My latest book The Covenant Path in the Bible and the Book of Mormon is now available at Amazon and Deseret Book!